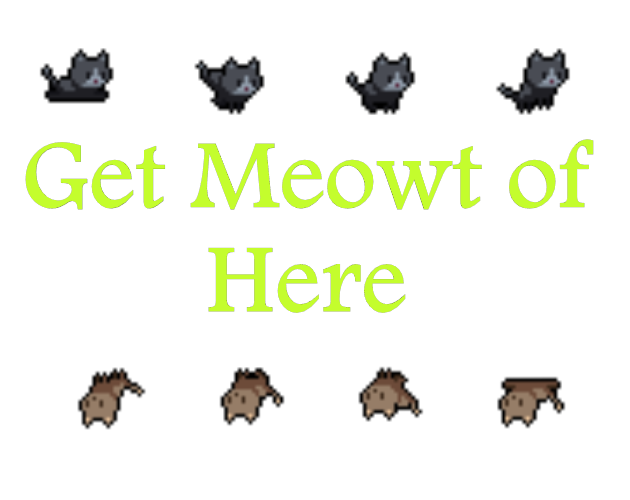 Get Meowt of Here
Description
Two player puzzler game where you embark on a journey alongside your companion, be they friend or stranger when you start out. Work together in order to solve puzzles and boost each other across obstacles - it may just change your perspective.
Controls
R - Reset
Player 1
A - Move Left
S - Crouch
D - Move Right
SPACE / Left SHIFT - Jump
Player 2
Left Arrow - Move Left
Right Arrow - Move Right
Down Arrow - Crouch
CTRL - Jump
Credits
The Team
Abhinav Prasad Programmer, Level Designer, Puzzle Design
Chi Hong Chao Programmer, Level Designer, Puzzle Design
Samir Aoun Programmer, Puzzle Designer, Level Design
Julia Flising User Experience, Puzzle Designer
Natasha Mangan Programmer, Puzzle Tool Designer
Timothée Engel Programmer, Character Designer
Tools
Unity3D Game Engine
Corgi Engine
Epic Toon FX
Fungal Grotto
Mossy Cavern
Ultimate Game Music Collection
Catset
Contact Information
sam.151@live.com
Install instructions
Download zip file, unzip the file and click on the Executable file to play!

Download
Download
GetMeowtofHere_PC_build.zip
72 MB